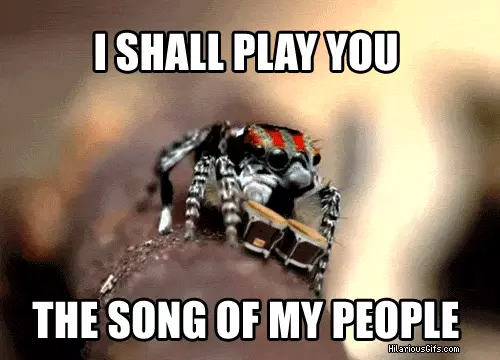 I want you to think of any given metal song, the type doesn't matter much. Speed, power, death, doom – whatever you want. For the purposes of this post, I'm going to be using Through the Fire and Flames by Dragonforce as my example. Wikipedia calls them power metal. They call themselves sword metal.
Guess which term I'm using.
Anyway.
In Fire & Flames, the drum beat, by design, sounds really hard to do. I'll be the first to admit that metal drum beats aren't the easiest thing to do. They're wicked fast, and there's a certain style that's not the easiest to master.
Thing is, once you've got that style, it's essentially a basic drum exercise. Just one that's played REALLY freaking fast. While the drum beats in any given metal song (even Nu Metal) are usually very different from each other, the techniques are basically the same throughout. My introduction to drums was in a marching pipe band, and when I look at the drum tab* for Through the Flames and Fire, I see the same basic rudiments my teacher drummed into my head, no pun intended*.
The bass drums especially – there's a reason that most metal drum kits have two of them. And those who don't have one of these babies:
So you've got the rudiments (known as blast beats), and you've got the tool.
After that it's practice. A lot of it – mainly to build stamina. When you drum, every day is leg day.
My point is, behind every metal song, especially songs like Flaming Fire, is very basic principles and a lot of speed.
And also a fancy tool.
Also? Those kits you sometimes see in metal bands with like three or four bass drums? Those are mostly for show.
Unless you're Jonathan Moffett***, who plays entire melodies with his five (different keyed) bass drums, they're superfluous. It's entirely possible they aren't even being played.
And THAT, dear listeners, is why I considered metal to be "too easy" when I was choosing who to talk about for my drummers list.
Thanks for reading, I'll talk to you next time.
-Ky
---
*Incidentally, I recommend using songsterr for all your tabbing needs – you search a song, and you get the tabs for all instruments applicable – plus the ability to PLAY them isolated
**Pun totally intended
***I have a good reason for not including him in my most influential drummers chapter: I didn't know of him until I was writing this post. He's been Michael Jackson's drummer since The Jackson Five.